Objectives, mission and board
On the 10th May 1979 the Kriya Yoga Meditation Foundation (KYM Foundation) was set up. The foundation has the objective to promote the instruction in the traditional Kriya Yoga technique as Paramahamsa Hariharananda passed this to his disciples.
Paramahamsa Hariharananda and his successor Paramahamsa Prajnanananda initiated several disciples as teachers in Kriya Yoga. These teachers are authorized to initiate spiritual seekers in the technique of Kriya Yoga. The Foundation delivers no written courses.
International network


The KYM Foundation is part of the worldwide Kriya Yoga International Organization (KYIO) via the mother centre in Vienna, Kriya Yoga Zentrum Wien. Paramahamsa Hariharananda founded KYIO. As with KYIO, the KYM Foundation has the objective to spread and teach Kriya yoga to achieve peace and self-realization according the lineage of Kriya masters. The mission of KYIO is: meditate and be realized.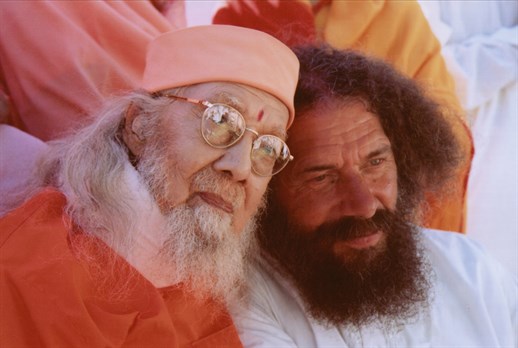 Activities KYM Foundation


KYM Foundation organizes lectures and meditations programmes on a regular basis; in  this way they teach Kriya Yoga and give the disciples the opportunity to deepen their own meditation. These Kriya Yoga programmes take place in the Kriya Yoga centre in Sterksel and in Rotterdam, Den Hague and Amsterdam.
Meditation is held in an inspiring environment where spiritual growth via formless meditation is encouraged. During meditation one of the things the disciples learn is how they can integrate Kriya Yoga into their daily life.
Board KYM Foundation


The board of the KYM Foundation consists of six members:
Dhr. Rudolph Zantinge, chairman
Mw. Claudia Cremers, secretary
Dhr.

Carlos Mutsaers

, treasurer
Mw. Petra Helwig, member
Mw. HannekeDrost, member
Mw. Ellen Altenburg, member
Peter van Breukelen manages the Kriya Yoga Centrum on a daily basis and he is the only paid employee of the KYM Foundation. All other activities are done on a voluntary basis.
Information about the Kriya Yoga meditation Foundation


Address
Heezerweg 7 
6029 PP Sterksel
Phone
+31 40 2265576
E-mail
info@kriyayogameditatie.nl
RSIN
805233234
IBAN
NL19ABNA0412514931