Engelstalige boeken
Onderstaande Engelstalige boeken en nog veel meer publicaties van Paramahamsa Hariharananda en Paramahamsa Prajnanananda zijn rechtstreeks te bestellen bij Kriya Yoga International Organisation via www.kriya.org.
Ocean Of Divine Bliss - The Complete Works Of Paramahamsa Hariharananda



Who Am I?
From time immemorial, yogis have approached this essential question scientifically through intuition and experiment. The conclusion they reached was that the Creator and creation are one, and human beings can find their origin in this great cosmic play through love, service, and spiritual practice. Compassionate yogis then sought to impart this knowledge of Self for the liberation of all.

Paramamahamsa Hariharananda, affectionately known as Baba (father), is such a yogi, teacher, and true master in every sense of the word.

While on this earth, instruction with eloquence, kindness, and understanding for the unique challenges facing humanity today, ceaselessly poured forth from his lips and hands.

Throughout Paramahamsa Hariharananda's long life, a great body of work was delivered in formal lectures, talks to disciples, letters, articles, and books to help all true seekers to 'cross the worldly ocean.' These instructions cover all facets of life as he always emphasized 'all-round development' as the objective of spiritual practice. With compassion and objectivity, he helps us to return to our true nature and leads us to the supreme goal of being in God consciousness while living in the world.

By compiling these Complete Works, it is our sincere hope that Paramahamsa Hariharananda will continue to enlighten, inspire, and encourage those who search for God to discover that,

'I and He are One, and always have been One.'

The master's inspiring ten volume set of teachings will be released during the auspicious year of his centenary.



A Collection of Instructions on Kriya Yoga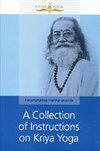 A Collection of Instructions on Kriya Yoga is an explanation of the philosophy and practice of Kriya Yoga. It expresses the contemplative insights of a Kriya Yoga master of our time, who dedicated his life to practicing this meditation method for more than seven decades. This age-old science of meditation has been tested by sincere seekers around the globe. In the author's unique style, both metaphorical interpretations and practical instruction is elaborated.





A Successful Lifestyle



As the entire creation is God's play, it follows that you and I are all part of the game. We should all therefore try to play the game of life with the intention of winning. If you want to be a yogi, be balanced, be a successful actor and constantly aware that life is a mere drama.





Daily Prayers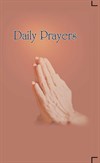 Prayer is communication with God. Prayer is the art of expressing our love to God. Through prayer, the mind is purified and the heart is sanctified. Prayer has a healing effect on the body, the mind, and the soul. Prayer is common to all religions and transcends age. In this second printing, Paramahamsa Prajnanananda has included a variety or prayers from the Vedas as well as the Bible and more modern times.  



Kriya Yoga - 6th edition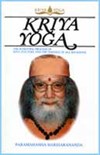 No equivalent book on Kriya Yoga has yet been written. It is an in-depth study and exposition of the authentic Kriya Yoga by a master who had in his lifetime practiced it, mastered all of its highest techniques, and achieved the highest spirituality of nirvikalpa samadhi -- the pulseless and breathless state. He learned Kriya Yoga from the great masters and authorities like Swami Shriyukteshwar, Bhupendranath Sanyal, Paramahamsa Yogananda, and Swami Satyananda.

Paramahamsa Hariharananda's discourse regarding the scientifically proven benefits of Kriya Yoga makes this book a rare treasure for any sincere seeker. The world-renowned master describes the stages of spiritual transformation in detail, including many experiences that sadhaks, even those in family life, may encounter while practicing. At the same time he uses his unique scientific approach to explain how physical and mental functions also improve. Revised and Augmented 6th Edition.



The Yoga Sutra of Patanjali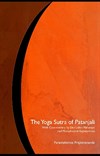 The classic Sanskrit text of Sage Patanjali's Yoga Sutra is deceptively concise: in fact, it is dense with profound insights into the spiritual path of Kriya Yoga as both the means and end of Self-realization, or merging with the Divine. As such, it has drawn much commentary over the years from sages and scholars alike.
This new treatment of the Yoga Sutra includes key translations of the Sanskrit as well as an original foreword and treasured commentary by acclaimed Yogiraj Shri Lahiri Mahasaya. Paramahamsa Prajnanananda builds upon this substantial foundation with insightful metaphorical explanations that will render the sutras more intelligible to contemporary seekers. Following the example of Shri Lahiri Mahasaya, these new explanations are delivered in accessible and clear language to aid the modern reader's understanding.



The Path of Perfection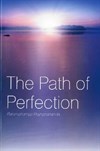 Life is the ultimate teacher. Who am I? Where am I going? This invaluable text reassures us that we are not alone, that walking the Path of Perfection is the journey home. This compilation of talks given at the Kriya Yoga Centre in Tattendorf, Austria was intended to help us along the spiritual path, reminding us that human life is a special gift from God. We can make life beautiful by living with love, service, and spiritual discipline.
Written in a conversational style that approximates the feeling of listening directly to Paramahamsa Prajnanananda. The Path of Perfection is filled with captivating stories and vivid parables. Topics include living purposefully, developing positive behavior patterns, cultivating spirituality with joyful work, discovering what we truly need, communicating with skill, interacting lovingly with others, maintaining inner strength and determination, discriminating clearly in word and deed, and integrating head, heart, and hands.





At Thy Feet: Paramahamsa Hariharananda in Puri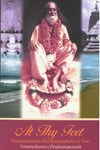 On June 11, 1938, a hot, steamy day in India, an extraordinary young Bengali man boarded a train to the holy city of Puri, Odisha, with a deep longing to fulfill his highest spiritual aspirations. Accompany this Kriya Yoga disciple on his journey of transformation from Rabindranath Bhattacharya, a brilliant and devoted seeker of Truth, to the highly realized, incomparable master, Paramahamsa Hariharananda.

'At Thy Feet: Paramahamsa Hariharananda in Puri' is a book unlike any other book written about the twentieth century Kriya master. With each turning page, you will discover Hariharananda's magnanimous heart and indomitable spirit through the loving words of Paramahamsa Prajnanananda, his closest and most beloved disciple.