Kriya Yoga Meditation Centre in Sterksel
Secular yoga technique.
Kriya Yoga is a secular yoga technique that helps to achieve Self-realisation. The technique is based on breath control, which gives simultaneous development of body, mind and Soul.
More about Kriya Yoga >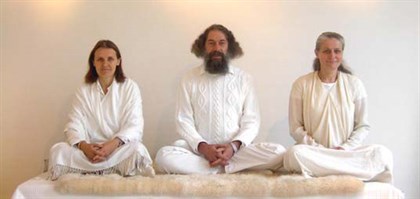 Claudia Cremers, Peter van Breukelen, Petra Helwig guide the meditations in Sterksel.

25 Years Kriya Yoga Meditation Centre Sterksel
In 1993 Paramahamasa Hariharanansa opened the meditation centre in Sterksel. This was the first meditation centre in Europe. Paramahamsa Hariharananda travelled especially for the occasion of its opening from India to the Netherlands. More about the celebrations >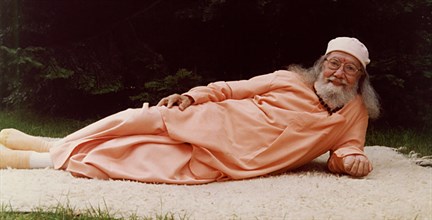 Paramahamsa Hariharananda in the garden in Sterksel 1993.
Lineage of the Kriya Yoga Masters