Home  > 
How to practise Kriya Yoga?
How to practise Kriya Yoga?
With Kriya Yoga you practise a very effective meditation technique, which is the essence of all yoga systems.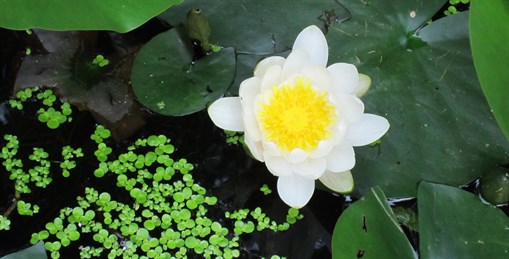 The Kriya Yoga technique enables you in meditation, to go beyond the sense of your body, senses, emotions and thoughts. You are focused in the fontanel on top of the head, and from there you bring more balance in all the chakras and the entire body. By this way you will experience, through your formless meditation, contact with higher levels of consciousness. The technique of Kriya Yoga consists of a number of physical, breathing and concentration exercises, which can transform the life energy in cosmic consciousness. You will experience calmness and divinity.
After the practise of Kriya Yoga you can also experience a deep inner peace, by which your actions in your daily life will be more balanced, effective and harmonious.
How to learn Kriya Yoga


In order to be able to practise this technique you will be initiated by one of the Kriya Yoga teachers. He or she will teach you the basic meditation exercises.  Although these exercises have a powerful effect, they do not require difficult body positions. During meditation you sit on a pillow or stool. You can also sit on a chair or lay down on the ground. When you practise the technique correctly and regularly, you will be able to live and to be present the whole day with the clear and calm consciousness of the meditation. You will not loose yourself anymore in daily worries; you will live more from your inner self.
Where to meditate?


You practise the Kriya Yoga meditation technique at home. It is recommended to do this (shortly) daily on a fixed time. There are weekly group meditations in different places in The Netherlands and the teachers regularly give lectures in the country. The whole year there are multiple day meditation programs in the Kriya Yoga centre in Sterksel, near Eindhoven. Here you can meditate longer and more intensively.