Petra Helwig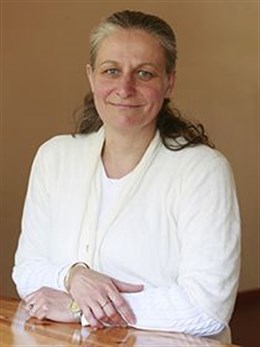 Yogacharya Petra Helwig (1957) received Kriya Yoga initiation from Rajarshi Peter van Breukelen in 1989. Petra Helwig studied dance at the Conservatorium (academy) in Rotterdam. She worked as dancer, choreographer and dance teacher.
In 1991 she met Paramahamsa Hariharananda in the United States. He blessed her marriage with Frans Helwig. Together with her husband Petrama stayed in India for a while and received teachings about Kriya Yoga from her master Paramahamsa Hariharananda.
Petra Helwig has two children an is giving initiations into Kriya Yoga since 2007.